Tesla Tells Employees To "Liquidate" Model S, X Inventory Hours After NHTSA Recall
Tesla Tells Employees To "Liquidate" Model S, X Inventory Hours After NHTSA Recall
On January 14, we wrote an article explaining that the NHTSA had asked Tesla to recall about 158,000 Model S and Model X units that could potentially suffer from failing display consoles. When a display console in a Tesla fails, drivers can experience "loss of audible and visual touchscreen features, such as infotainment, navigation, and web browsing and loss of rear camera image display when in reverse gear," the regulator said at the time.
Then, something interesting happened. About 24 hours later, on January 15, pro-Tesla blog electrek put out an article noting that Tesla was telling its employees to "liquidate" their Model S and Model X inventory by the end of the month – which is about 2 weeks away.
The blog had "learned from sources familiar with the matter" that the company was telling employees "to sell all Model S and Model X inventory in stores across all markets."
The goal, the report said, is for Tesla to have "absolutely no Model S or Model X in inventory by the end of the month." The blog speculates that the inventory liquidation could be due to an upcoming refresh. Meanwhile, the Semi and the Roadster we were promised years ago have still not hit the road.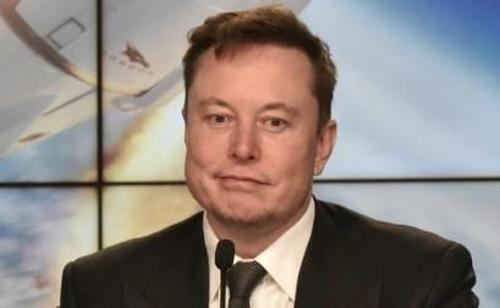 "The move is unusual at the beginning of a new quarter and it intensifies rumors of a design refresh," the blog says. More unusual than the move was its timing, we first thought. 
Recall, we wrote about the forced recall last week, when the NHTSA told Tesla that: "The lack of a functioning windshield defogging and defrosting system may decrease the driver's visibility in inclement weather, increasing the risk of a crash. If Tesla decides not to conduct the requested recall, it must provide ODI with a full explanation of its decision, including any additional analysis of the problem beyond Tesla's past presentations."
The agency also said Tesla's over-the-air fixes for the problem weren't enough. "[T]hese updates are procedurally and substantively insufficient," the NHTSA concluded.
Tesla had reportedly "balked" at moving forward with the recall, according to NBC, who said: "Experts say the letter means that Tesla has resisted doing a recall that NHTSA feels is necessary."
And so now, the game plan goes from balking at the recall, to getting all of the affected models out of showrooms and into the hands of customers? Sounds like par for the course for Tesla. 
Tyler Durden
Sat, 01/16/2021 – 16:45