The Arms Race Is Back: UK To Expand Nuclear Arsenal By Over 40%, Citing "Ultimate Insurance Policy"
The Arms Race Is Back: UK To Expand Nuclear Arsenal By Over 40%, Citing "Ultimate Insurance Policy"
Bringing an end to what was a prior policy of three decades of gradual disarmament, Britain will expand its nuclear arsenal by over 40%, according to a planned announcement by Prime Minister Boris Johnson on Tuesday.
Lifting the cap will mark the biggest shift since the Cold War, which Foreign Secretary Dominic Raab has said is needed as "the ultimate insurance policy" amid a more risky global environment filled with advancing technological and more sophisticated threats from hostile actors.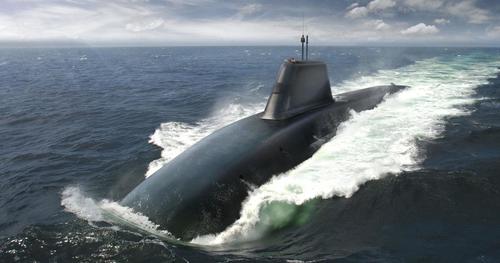 Outlining the rationale for such a dramatic ramping up in nuclear arms, Raab explained, "Because over time as the circumstances change and the threats change, we need to maintain a minimum credible level of deterrent."
"Why? Because it is the ultimate guarantee, the ultimate insurance policy against the worst threat from hostile states."
And PM Johnson said, "This will demonstrate to our allies, in Europe and beyond, that they can always count on the UK when it really matters."
It was first reported in The Guardian on Monday, which obtained a leaked copy of the government's over 100-page Integrated Review which details plans for a new pivot towards Asia as well as a strategy for countering Russia. But most controversially it lays out the lifting of nuclear caps, portending a potential new Cold War scenario involving Russia, China, and the West, as The Guardian reveals:
The increased limit, from 180 to 260 warheads, is contained in a leaked copy of the integrated review of defence and foreign policy, seen by the Guardian. It paves the way for a controversial £10bn rearmament in response to perceived threats from Russia and China.

The review also warns of the "realistic possibility" that a terrorist group will "launch a successful CBRN [chemical, biological, radiological or nuclear] attack by 2030″, although there is little extra detail to back up this assessment.
Specifically the document cites the "evolving security environment" and "developing range of technological and doctrinal threats" as making it necessary to bolster the UK's nuclear arsenal. 
The UK's nuclear deterrent is currently maintained via four nuclear-armed submarines, with at least one of these remaining armed and on patrol at all times.
UNA-UK is alarmed at today's announcement of a dramatic increase in the UK nuclear arsenal.

This decision reverses Britain's longstanding principles and commitments to nonproliferation, disarmament and international security. #IntegratedReview

Read the @ICAN_UK statement: https://t.co/GzhB6xI9FP

— UNA-UK (@UNAUK) March 16, 2021
Citing activists who legitimately worry of the impact of the announcement in terms of a global arms race at a moment of heightened tensions with Russia and China in particular, The Guardian writes:
Campaigners warned the UK was at risk of starting a "new nuclear arms race" at a time when the world is trying to emerge from the Covid pandemic. Kate Hudson, the general secretary of the Campaign for Nuclear Disarmament (CND), said: "With the government strapped for cash, we don't need grandiose, money-wasting spending on weapons of mass destruction."
Welcome to the new Cold War… and in case such a statement seems but a gross exageration, the Integrated Review emphasizes that Russia under Vladimir Putin represents an "active threat" – hence the "need" to vastly expand UK nukes, apparently.
Tyler Durden
Wed, 03/17/2021 – 04:15