The Big Short's Michael Burry Says His Tesla Short Is Getting "Bigger And Bigger"
The Big Short's Michael Burry Says His Tesla Short Is Getting "Bigger And Bigger"
Tesla's insane valuation and mysterious astronomical stock spike over the last 18 months seem to have piqued the interest of The Big Short's Michael Burry.
And Burry, who is part and parcel with Tesla short sellers who lost $38 billion in 2020, doesn't look like he is ready to admit defeat.
In fact, just the opposite: his Tesla short is getting "bigger and bigger", reports MarketWatch. Burry had announced back in December that he was shorting Tesla, which he said had gotten to "ridiculous" levels. 
The $38 billion hit to shorts in 2020 that Tesla doled out was the "largest yearly mark-to-market loss" for short sellers, according to S3 Partners. Tesla is up 44% in the last month alone and 820% in the last year, the report noted. We reported last week that the spike in shares has made Elon Musk the richest person in the world. 
Burry seems to be holding strong, however. He said in a now deleted tweet last week: "Well, my last Big Short got bigger and bigger and BIGGER too. Enjoy it while it lasts."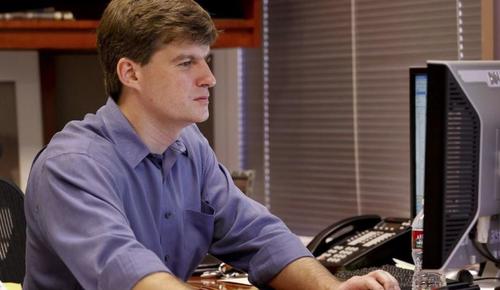 Recall back in September 2020 we asked whether or not Tesla could become "The Big Short 2.0" after Burry targeted the company in a series of Tweets. 
Burry started Tweeting about Tesla in the hours leading up to the company's "Battery Day", which we now know was nothing short of a farce. Before the event, Burry pointed out how absurd Tesla's valuation was when compared to the rest of the industry. He posted a screenshot of the company's valuation versus its peers and pointed out that it trades for 18x sales when the rest of the global auto industry trades for about 0.35x sales. As of January 11, 2021, Tesla is now trading at about 29x sales. 
He followed that up by posting several charts from an FT piece that showed the company's sale of regulatory credits was necessary for profitability. He also pointed out the company's flat revenues and Tesla's "inferior lithium iron phosphate tech" while appending the Tweet with the hashtag #bubbles.
$TSLA: @FT #BigRead – sales of green regulatory credits necessary for "profitability." Flat revs as tax credits wane/ deliveries stagnate. Inferior lithium iron phosphate tech behind #millionmilebattery means lower energy density/reduced range. #bubbles https://t.co/Z5XlzzEsJj pic.twitter.com/8wH1o6PJrM

— Michael Burry, M.D. (@michaeljburry) September 22, 2020
Tyler Durden
Mon, 01/11/2021 – 14:40