The Brokers Are Breaking… Again
The Brokers Are Breaking… Again
With another day of most shorted stocks ramping higher, most notably the squeeze in silver, users of multiple discount retail brokerages are reporting issues or outages. 
Downdetector reports Fidelity, E-Trade, Robinhood, and Ameritrade are experiencing issues and outages as the US cash session opens up.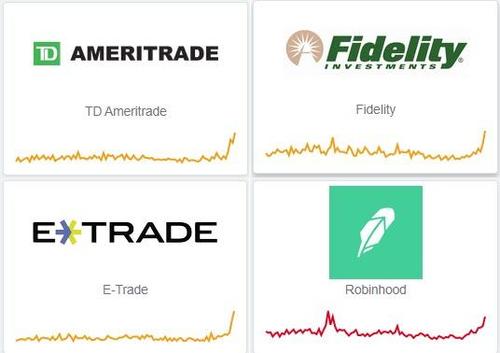 Timeline of issues and outages at Robinhood.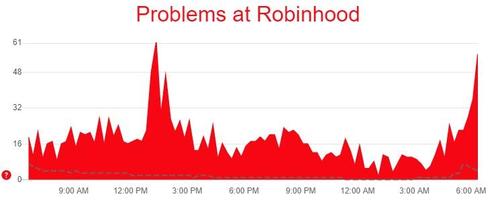 On a geographic basis, the issues and outages with Robinhood are widespread.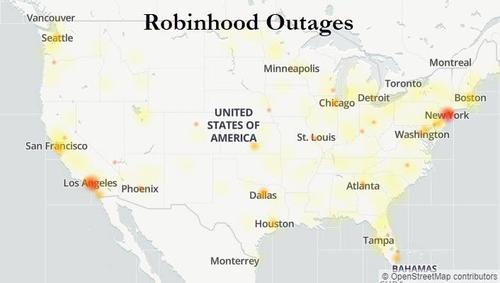 Reuters' Most Shorted Index jumped more than 2% this morning.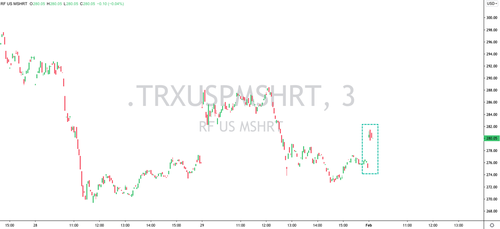 *This story is developing. 
Tyler Durden
Mon, 02/01/2021 – 09:49