The Intercept Fires Co-Founder Who Publicly Discussed Reality Winner 'F*ck-Up'
The Intercept Fires Co-Founder Who Publicly Discussed Reality Winner 'F*ck-Up'
Laura Poitras, co-founder of The Intercept, was fired from the publication two weeks ago in what she says was retribution for publicly discussing the outlet's mishandling of a leak by former NSA intelligence officer, Reality Winner.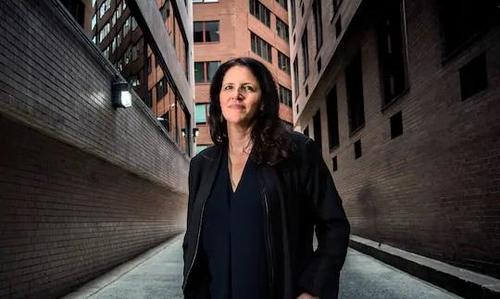 The firing, outlined in a Thursday open letter, came after Poitras shared her frustrations with the New York Times regarding The Intercept's mishandling of the Winner matter, telling them that First Look (The Intercept's parent company) engaged in "a cover-up and betrayal of core values," and that the lack of accountability over what happened "promoted a culture of impunity and puts future sources at risk."
Winner, 28, mailed top secret classified intelligence to The Intercept on May 9, 2017. Three weeks later,  the outlet contacted a 'government agency' to let them know about the documents, and gave the FBI / NSA information which was then used to easily identify her.
Suspected Intercept reporter gave US government NSA whistleblower Reality Leigh Winner's post code, printout and her report number: pic.twitter.com/vW4RtQGSO6

— WikiLeaks (@wikileaks) June 6, 2017
A Trump-hating radical who wanted to "burn Donald Trump down to the ground," Winner had dreams of traveling Afghanistan where she would pledge allegiance to the Taliban. The intelligence she leaked suggested that Russia hacked the 2016 US election by accessing voter registration rolls in the US using a phishing operation. The Intercept then published a report on June 5th, 2017 'confirming' that Russia hacked the election, and hours later, the FBI arrested Winner.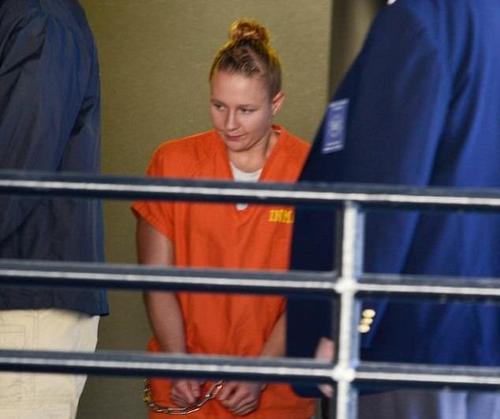 Poitras, a 2012 MacArthur "genius" grant recipient who transitioned from The Intercept to sister organization Field of Vision, " came to prominence for her 2013 Pulitzer-winning work with Glenn Greenwald bringing to light the blockbuster disclosures of National Security Agency whistleblower Edward Snowden," according to the Washington Post, which added that she's always had an issue with how things went down, and the lack of accountability.
"First Look Media and The Intercept were founded upon Edward Snowden's whistleblowing and the investigative journalism that Glenn Greenwald and I all risked our lives to bring to the public, exposing the National Security Agency's illegal global mass surveillance programs," Poitras wrote in her Thursday open letter.
First Look Media's decision to fire me after I raised concerns about source protection and accountability – rather than to demote or seek the resignation of anyone responsible for the journalistic malpractice, cover-up, and retaliation – speaks to the priorities of The Intercept's Editor-in-Chief Betsy Reed and First Look Media's CEO Michael Bloom.

Journalists make mistakes, sometimes with serious consequences. What is alarming about this case is the multitude of mistakes, the egregious disregard for source protection, and the mishandling of an internal review that ended with a cover-up. It goes without saying that no one should participate in an investigation into themselves, yet this is what happened at The Intercept. Editor-in-Chief Betsy Reed, who oversaw the reporting on Winner's NSA leak, took an active behind-the-scenes role in the investigation, assigned staff who reported directly to her to gather facts, and, when the facts pointed to editorial failures, Reed removed the staff person from the investigation. –Laura Poitras
As explained by former co-founder Glenn Greenwald, who left The Intercept in October, he and Laura spent months demanding an accounting over what happened with the Reality Winner 'fuck-up.'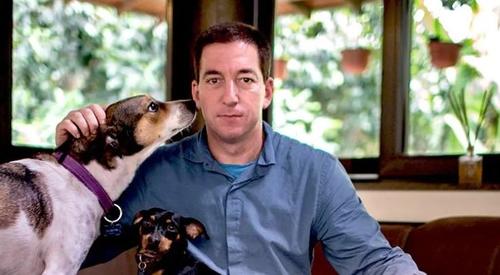 Many people (including myself & Laura) spent months demanding that accounting. Their original excuse was they didn't want to help DOJ in its prosecution. But that prosecution has been over for 2 1/2 years. Where is that accounting? Provide the transparency you demand of others.

— Glenn Greenwald (@ggreenwald) January 14, 2021
Here's Laura Poitras' post-firing letter, with a focus on the key role of the top Intercept editors – Betsy Reed and Roger Hodge – in the Reality Winner debacle.https://t.co/gKppuD0uXr

I explained what happen in my article announcing my resignation.https://t.co/dZrlYGfEBf pic.twitter.com/Pyfp5GPC74

— Glenn Greenwald (@ggreenwald) January 14, 2021
First Look reportedly conducted two internal reviews of the Reality Winner case, neither of which has been made public. However, in a 2017 statement, The Intercept's Betsy Reed concluded that "our practices fell short of the standards to which we hold ourselves for minimizing the risks of source exposure when handling anonymously provided materials."
Reed says that Poitras's claim of no accountability is wrong, noting that "there were two separate reviews, which were comprehensive and conducted by lawyers with a duty to remain independent and impartial. They both concluded that the errors we made in our handling of the story reflected institutional weaknesses, for which I took responsibility as the editor in chief."
That said, nobody involved in the Winner controversy was fired or demoted for burning their source to a crisp.
Tyler Durden
Thu, 01/14/2021 – 19:00