The Ultra-Rich Who Crushed It In 2020 Are Now Bracing For The "Backlash"
The Ultra-Rich Who Crushed It In 2020 Are Now Bracing For The "Backlash"
If there was one topic we covered at length over the course of 2020, it was how the rich were getting much richer as a result of global "stimulus" disguised as helping the little guy.
For example, Elon Musk saw his net worth rise by over $100 billion during 2020 alone. And Musk is just a microcosm of a top 1% that saw a tremendous windfall from Central Banks printing fake money to prop up global capital markets. Reuters reports that "nearly two thirds" of the world's billionaire class put together larger fortunes in 2020. Forbes estimated billionaires got 20% richer in 2020 by mid-December. 
Now, the rich are starting to brace "for the backlash" of both widening inequality and markets eventually turning against their favor, Reuters reports.
Morris Pearl, a former managing director at BlackRock, told Reuters: "The stock market crashed a year ago, by July or so my portfolio was back where it was before, at the beginning of the year, and now it's far higher. The fundamental problem is this gross inequality that's getting worse."
Rob Weeber, CEO at Swiss wealth manager Tiedemann Constantia, suggested the rich want to start selling before taxes inevitably rise: "It's quite evident that the bill is coming for everybody."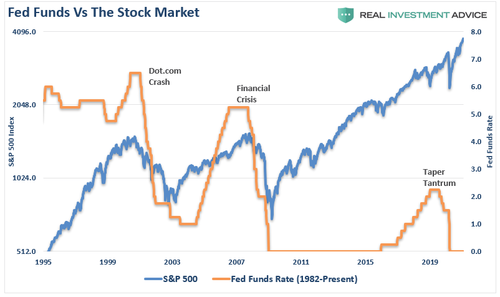 Obviously, the U.S. is expected to hike taxes as a result of Joe Biden's election. Alvina Lo, chief wealth strategist at Wilmington Trust, commented: "We saw a surge of trusts created and funded in Q4 of last year. The vast majority of our clients adopted a wait-and-see approach until the election in November, and then it just kicked up into high gear."
Jason Cain, who works for Boston Private, also said that families moved items into trust funds: "75-80% of the families that we talk to were convinced that that was an opportunistic time and they needed to do something."
Many of the rich cashed in on investment opportunities that the average investor couldn't participate in, like "capitalising on market volatility with short-term derivative trades," the report notes. Maximilian Kunkel, UBS's chief investment officer for wealthy family offices, said: "Some of our clients were extraordinarily agile in taking advantage of the biggest market dislocations." 
Babak Dastmaltschi, Credit Suisse's head of strategic clients in its international wealth management division, said that some wealthy simply relocated their entire fortunes instead: "They are actually saying: look, we see the world inevitably going towards more and more transparency. And there's no point fighting a trend. Let's just find suitable jurisdictions which are transparent, open, respected, and internationally recognised, and establish our structures there."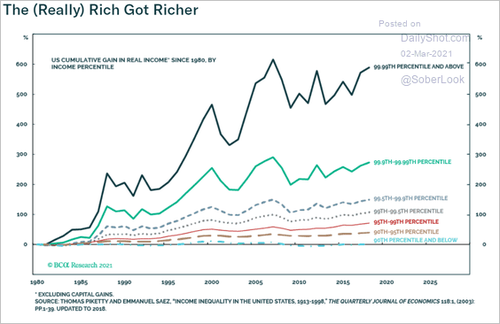 Henley & Partners, who helps clients relocate, said that the number of calls from U.S. based clients jumped 206% in 2020. People are moving out of developing countries, as well. Beatriz Sanchez, head of Latin America at global wealth manager Julius Baer, said: "COVID just basically took the clothes off the Emperor, and all of a sudden, people started to realize: our healthcare system is not strong, our social safety net is really not available."
The wealth of U.S. billionaires rose to $4.2 trillion by the end of the year, about 20% of U.S. economic output for 2020 and double the wealth held by the bottom half of the nation's 330 million person population. 
And whether it be for tax purposes – or just trying to avoid the blowback of the widening inequality gap – the soaring fortunes have put some added focus on philanthropy.
UBS's American head of family advisory and philanthropy services Judy Spalthoff, concluded: "There's been a massive shift in the conversations we're witnessing among families, in terms of the consideration of social inequity. The younger generation has really been pushing this topic at the board level. We see so many conversations in families really gut-checking to say, 'Yes, we've had success. We've worked hard for this success. But let's not be blind to the world around us. And let's make sure we can step out of our bubble'."
Tyler Durden
Sat, 03/27/2021 – 07:35