These US Cities Have The Most (And Fewest) Homes For Sale
These US Cities Have The Most (And Fewest) Homes For Sale
2020 was a wild year for the American real-estate market. Markets like NYC and San Francisco, which had formerly been among the hottest in the world, saw valuations crater as millions fled to the suburbs, or otherwise left urban markets, seeking space and solitude during a pandemic that made people anxious about their neighbors.
An initial halt in transactions during the first week or two of the lockdown last March gave way to a frenzied market, as stimulus money and the Fed's decision to slash rates to zero while increasing its purchases of MBS and Treasury bonds drove prices higher in smaller cities and towns across the country.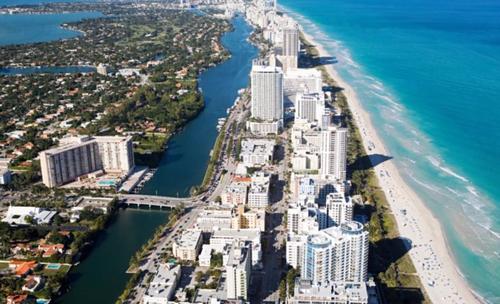 But despite strong demand from buyers, the market hasn't seen supply keep pace. The ripple effect of the pandemic has made many would-be sellers wary. This decline in inventories just as demand appears to peak is helping to drive prices even higher.
In a study, the Inspection Support Network has published a study of which metropolitan markets have the most homes for sale.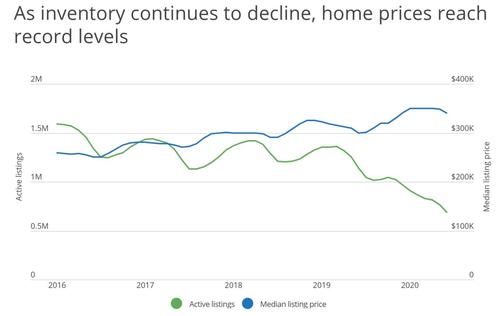 Another symptom of this dynamic is that homes sell faster, often within days of hitting the market.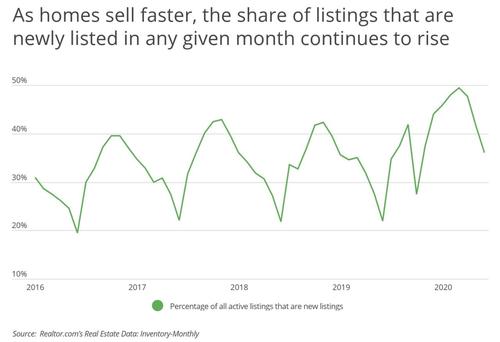 Unsurprisingly given the never-ending development boom in the Sunshine State, Florida has more available inventory than any other state in the union. That will come in handy as tax hikes in deep-blue states send more snowbirds scurrying for the sunny weather and low tax rates.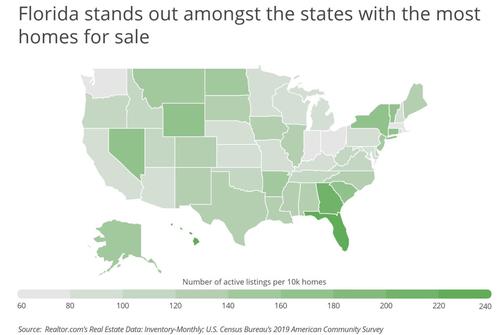 In fact, many of the metropolitan areas with the most homes for sale are spread across Florida, and elsewhere in the Southeastern US. Panama City, a popular spring-break destination, ranked No. 1 on ISN's list of small metros with the most and least homes for sale.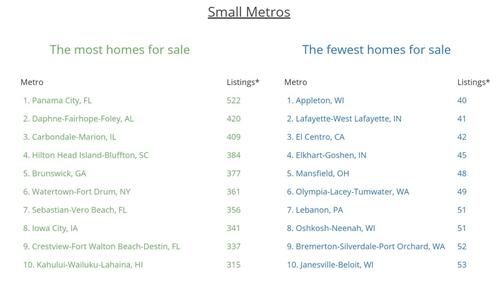 Naples, situated on Florida's southern Gulf Coast, ranked No. 1 for medium-sized cities.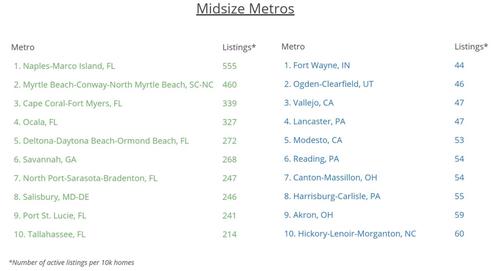 Miami and Atlanta topped the list for large metros, followed by
NYC
Las Vegas
Jacksonville
Houston
San Antonio
Orlando
Virginia Beach
Tampa
With all this inventory, states like South Carolina, Georgia, Texas, Las Vegas and Florida are beckoning to Midwesterners and New Englanders who are tired of high taxes and lingering COVID restrictions.
Tyler Durden
Thu, 03/18/2021 – 19:00