Tinder Will Soon Allow Users To Run Background Checks On Would-Be Dates
Tinder Will Soon Allow Users To Run Background Checks On Would-Be Dates
Online dating is on the verge of becoming a whole lot safer. Tinder, along with its parent company Match Group, partnered with a non-profit background check platform, called Garbo, to help customers determine if their blind date is hiding a criminal record. 
"Match Group will begin testing and building out capabilities for Garbo on Tinder in the coming months," according to a news release. Once Garbo is integrated on Tinder, other Match Group brands (Match, OkCupid, Hinge, PlentyOfFish, OurTime, among others) will follow.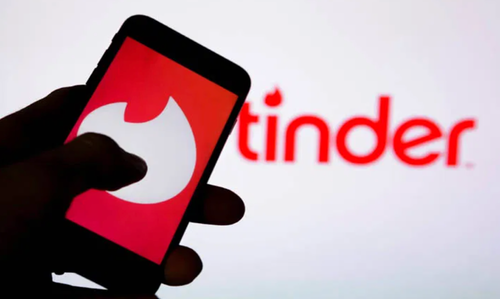 When it comes to Tinder and Hinge, and other online dating apps, very little is known about the other person before the blind date. Garbo transforms online dating experience to become a safer environment. 
"For far too long, women and marginalized groups in all corners of the world have faced many barriers to resources and safety," said Tracey Breeden, Head of Safety and Social Advocacy for Match Group.
"We recognize corporations can play a key role in helping remove those barriers with technology and true collaboration rooted in action. In partnership with Match Group, Garbo's thoughtful and groundbreaking consumer background check will enable and empower users with information, helping create equitable pathways to safer connections and online communities across tech."
Once Tinder fully integrates Garbo, users can check public records and reports of violence or abuse before the first date. 
"Before Garbo, abusers were able to hide behind expensive, hard-to-find public records and reports of their violence; now that's much harder," Garbo CEO Kathryn Kosmides said. "Being able to reach historically underserved populations is fundamental to Garbo's mission and the partnership with Match will help us connect with these communities."
The move by Match comes as Tinder murders have been reported over the years. Here are some recent news stories: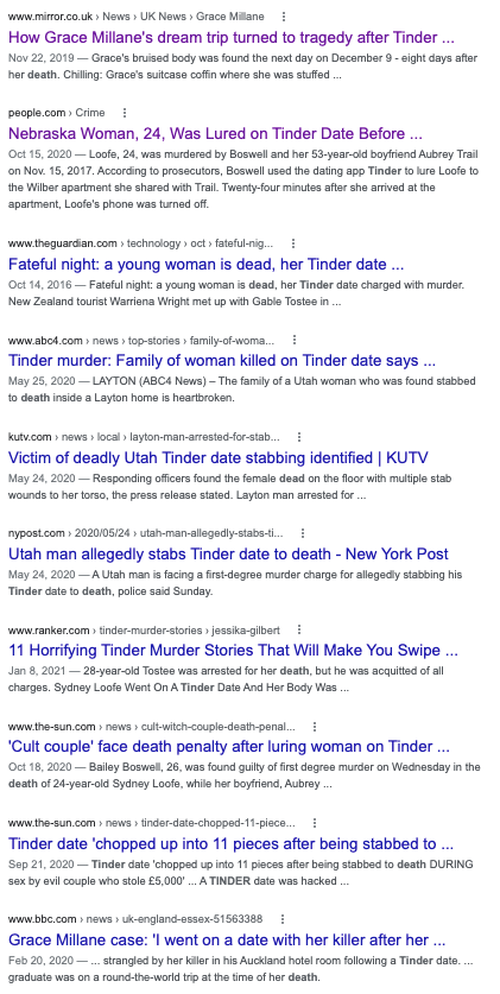 Rethinking safety appears to be Match's biggest push this year across all dating platforms. It would not surprise us if COVID health passports were also an additional option for Tinder dates. 
Tyler Durden
Wed, 03/17/2021 – 23:20