Trump's Top Europe-Russia Adviser Resigns In Protest, Wave Of NSC Departures Expected
Trump's Top Europe-Russia Adviser Resigns In Protest, Wave Of NSC Departures Expected
Reuters is citing a senior Trump administration official who says that a wave of key National Security Council officials are imminently expected to resign in protest of Wednesday's Capitol Hill chaos and Trump's reaction to it.
Already the White House's top Russia adviser has quit his post on Thursday:
Ryan Tully, President Donald Trump's top White House adviser on Russia, has resigned and more senior members of the National Security Council are expected to step down soon over Wednesday's storming of Capitol Hill by Trump supporters, a senior administration official told Reuters.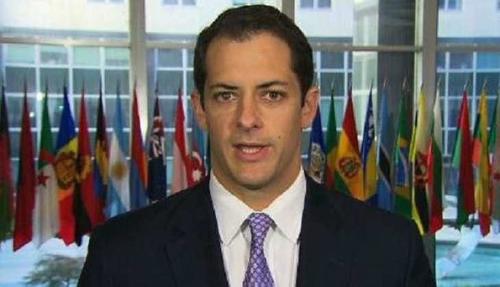 The Reuters administration source further added this shocking claim: "The official, speaking on condition of anonymity, also said Trump's pledge to an 'orderly transition' to President-elect Joe Biden on Jan. 20 was partly intended to head off further resignations but was not likely to stop some departures."
Tully had held the post of European and Russian Affairs Senior Director at the NSC since only July 2020 after series of prior officials came in and went in revolving door fashion. He was no less than the fifth person to hold the job in three-and-a-half years under the Trump administration. 
Also significant is Mick Mulvaney's resignation, reported in Bloomberg:
Mick Mulvaney, former White House chief of staff to President Donald Trump, said Thursday he is resigning from his current post as special envoy to Northern Ireland, joining a growing list of officials departing less than two weeks before the end of Trump's term.

"I quit because it is the only thing I could do — officially — to express my disapproval of what happened yesterday," Mulvaney told Bloomberg News.
But let's be honest… who even knew the NSC had a "special envoy to Northern Ireland"? 
🇺🇸 in chaos pic.twitter.com/ndHJBJ5cnp

— Prof. Michael Tanchum (@michaeltanchum) January 6, 2021
It'll indeed be interesting to see who follows out the door. Very likely we will see many more at least by week's end at the rate things are going.
Tyler Durden
Thu, 01/07/2021 – 17:10