US Charges Libyan Man For Pan Am Flight 103 Bombing… 32 Years Later
US Charges Libyan Man For Pan Am Flight 103 Bombing… 32 Years Later
Nobody can accuse AG William Barr of doing things fast – or frankly doing them at all, especially when faced with glaring evidence of a years-long attempt to spy on (and remove) the president of the US in an unprecedented effort stretching all the way from the FBI to top members of the Obama administration. So there were few expectation when the DOJ announced a hearing this morning, and Barr did not disappoint when instead of focusing on a crime currently in progress, he instead announced charges against a Libyan man accused of making the bomb that detonated on a Boeing 747 passenger flight in 1988, killing all 259 people on board.
The bombing of Pan Am flight 103 also resulted in the deaths of 11 Lockerbie, Scotland residents who were killed by falling debris, many just after they sat down for dinner. Most of the victims on the flight, 190, were Americans.
Two Libyan intelligence officers, Abdel Baset al-Megrahi and Lamen Khalifa Fhimah, were charged in 1991 in connection with the devastating bombing, but a third individual known only as Abu Agela Masud could not be positively identified.
Barr told reporters at the Justice Department that individual's identity has been uncovered over three decades later, saying the man is Abu Agila Muhammad Mas'ud Kheir al-Marimi, a former Libyan intelligence officer.
"Let there be no mistake: no amount of time or distance will stop the United States, and its partners in Scotland, from pursuing justice in this case," Barr said. This was also around the time Barr said he doesn't plan to appoint a special counsel to investigate President-elect Joe Biden's son Hunter or the election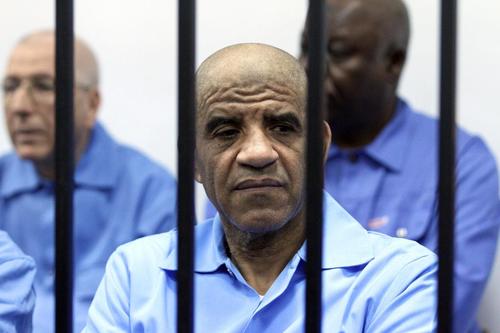 Investigators reached what Barr called a "breakthrough" in determining al-Marimi's role following the overthrow of former Libyan leader Muammar Gaddaffi's government.
Five years after he was deposed in 2011 the US learned that the suspect was interviewed by Libyan law enforcement in 2012, and admitted to his role in the Pan Am bombing, as well as the 1986 bombing of a night club in Berlin that killed two American service members and a Turkish woman. Libyan authorities have passed on a copy of that interview to the US.
Al-Marimi, al-Megrahi and Fhimah were all members of Libya's former External Security Organization, according to court documents. But it was al-Marimi who worked as a technical expert for the organization from roughly 1973 to 2011.
Libya, under Gaddaffi, accepted responsibility for the bombing in 2003.
Al-Marimi remains in Libyan custody. Prosecutors will seek his extradition to face charges.
Tyler Durden
Mon, 12/21/2020 – 13:50