US COVID Cases Top 20MM As California Deaths Hit New Record
US COVID Cases Top 20MM As California Deaths Hit New Record
Summary:
US cases top 20MM
California sees new death record
Russia new cases topped 27K
Portugal reports nearly 7K new cases
* * * 
Several US states have been plagued by reporting delays over the holiday, but with California expanding lockdowns around the state, and more cases of B.1.1.7, the mutant strain first discovered in the UK, Joe Biden, Dr. Fauci and others are stepping up their warnings about the worst of the outbreak lying ahead.
With hospitalizations – supposedly the most reliable indicator of the outbreak's trajectory, according to the COVID Tracking Project – still close to record levels, hospitals in LA County and elsewhere have struggled to accept new patients.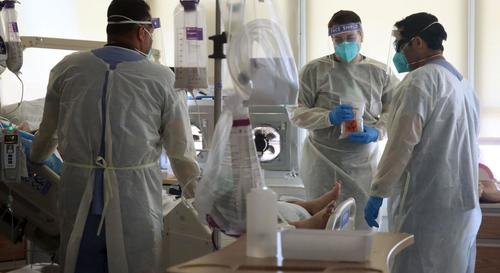 One year after Beijing first notified the WHO about the emergence of SARS-CoV-2 in the central city of Wuhan, the US has just seen its total number of confirmed cases top 20MM.
The 20MM number is almost 2x the 10.3MM tally from India, the second-worst-hit country. New York state's infections remained high, with 16.5K new cases recorded over the last 24 hours, just below the record set Wednesday, as the positivity rate for NYC climbed toward 10%.
California, meanwhile, saw its fatalities reach a new record. In a single day, the Golden State added 585 new deaths, bringing the total to just under 26K. The state also reported 47.2K new cases, pushing its total to 2.3MM.
The pandemic entered 2021 with no signs of slowing down. Global daily deaths reached record highs this week. Countries from Germany to Japan to South Africa ended 2020 with record daily cases. Turkey, China and Brazil became the latest to report infections of the new, highly transmissible virus strain.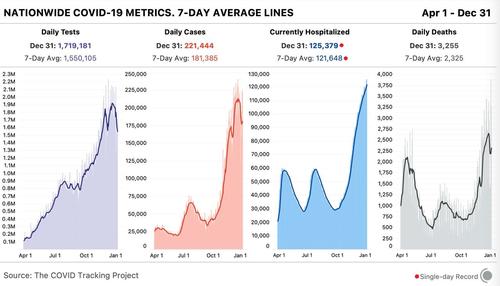 Globally, the tally of confirmed cases neared 84MM, while deaths neared 2MM.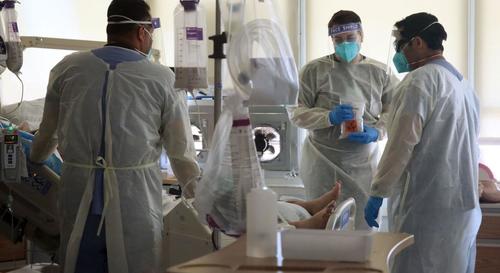 Offering hope that the global pace of vaccinations might pick up in the new year, the WHO announced Friday tthat it has issued its first emergency-use designation for a Covid-19 vaccine, making the Pfizer/BioNtech the first immunization to receive a green light from the Geneva-based body.
Here's a rundown of more COVID-19 news from overnight:
Italy registered 22,211 virus cases on Friday, from 23,477 the day before. Daily deaths declined too, with 462 fatalities reported, compared with 555 on Thursday.
Portugal reported 6,951 new confirmed cases, below the record of 7,627 announced the previous day, taking the total to 420,629. The number of hospitalized cases fell by 34 to 2,806.
Russia recorded 27,039 new cases of Covid-19 over the past 24 hours, taking the total number to 3.186 million, according to the country's task force for combating the pandemic.
* * *
Over in Japan, authorities are seeing their stance on emergency measures shift, as Tokyo's metropolitan government is considering a request to declare a state of emergency. According to reports from Japanese national broadaster NHK, Yasutoshi Nishimura, the minister in charge of Japan's coronavirus response, said Wednesday that the country could consider an emergency if infections continue at the current rate. This follows several other comments and reports from officials, including a top official in Tokyo about the prospect of pursuing other
Tyler Durden
Fri, 01/01/2021 – 17:45