Yellen Appoints Bloomberg Staffer And Former Geithner Advisor As Chief Of Staff
Yellen Appoints Bloomberg Staffer And Former Geithner Advisor As Chief Of Staff
Janet Yellen, the incoming Treasury Secretary who will "coordinate" closely with Jerome Powell now that the Treasury and Fed are effectively one as a result of MMT/Helicopter money, has picked as her chief of staff at the Treasury Didem Nisanci, an executive at Bloomberg LP.
Nisanci has been offered the job and accepted, Bloomberg itself reported.
Nisanci is currently global head of public policy for Bloomberg LP, the parent company of Bloomberg News. If Yellen – who recently disclosed payments of over $7.3 million for "speeches" from the same banks and financial firms she will soon be "regulating"…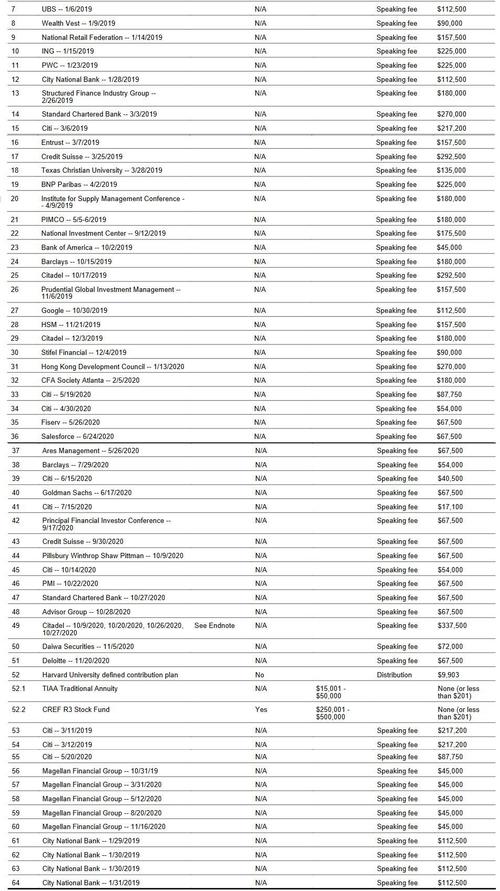 … is confirmed as Treasury secretary, Nisanci will be one of her closest aides; her appointment won't require Senate confirmation.
Nisanci, 47, was chief of staff at the SEC under Barack Obama, where she was the lead adviser to Chairman Mary Schapiro on all issues involving the SEC, including policy, legislative, strategy, and communication matters. Nisanci subsequently worked for Promontory Financial Group, a "revolving door" for government officials, before joining Bloomberg in 2018.
Prior to the SEC, she was the lead adviser to Treasury Secretary Nominee Timothy Geithner after having been staff director for the U.S. Senate Committee on Banking, Housing and Urban Affairs subcommittee on Securities, Insurance and Investment.
Tyler Durden
Mon, 01/11/2021 – 21:40